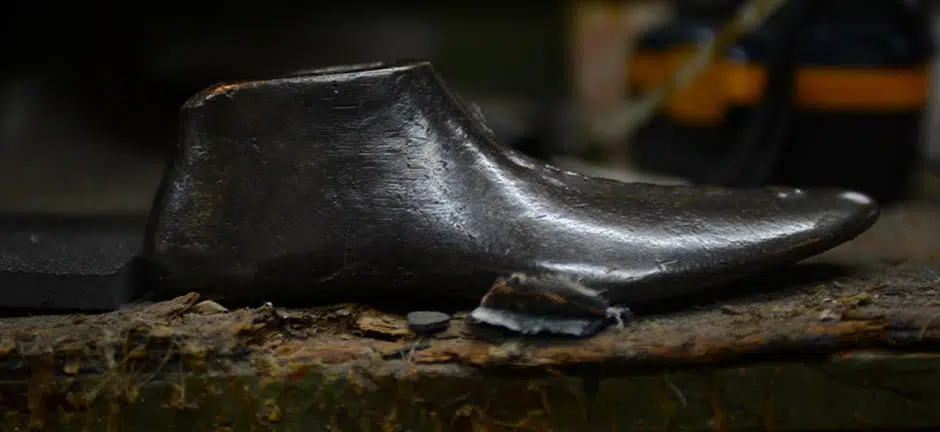 Shoe Repair
Here at Shoe Sheriff we offer the finest shoe repair service in Auckland. Notably affordable and with quality to boot, our shoe repair services are truly unrivalled. You can save a significant amount of money by having your shoes repaired or altered by the Shoe Sheriff. Fixing and maintaining your shoes means they will last far longer, this way you save yourself the money and hassle of buying a new pair when your favorite pair just need a spruce up.
A common issue with your favorite shoes is that you wear them so much their soles get worn down. Fortunately this is an easy fix, just bring them in to us and we can resole or reheel your favorite pair of boots, shoes, heels or sandals. This will give them a second lifespan!
It's also a good idea to get shoes resoled if you know you're going to wear them a lot. This prevents the sole wearing down in the first place and avoids any damage that may be caused to the shoe when it's sole is exposed to the elements.
We can solve a number of problems including:
Resoling
Reheeling
Broken buckles
Broken straps
Shoes that are too small or tight
Boot calf adjustments – either take them in or let them out
Patching shoes
Stitching that has come apart at the seams and needs redoing
Worn soles
Insoles
Soles that are starting to separate
Missing heel covers
Protective soles for mens and womens shoes
Ladies stiletto heels
Shoe deodorizers
Hard wearing material
We also stock New Zealand's widest range of shoe paints, dyes, creams and shoe laces! If there is any kind of shoe accessory or product you want, we're bound to have it. We also stock a very good range of horsehair shoe brushes and suede brushes. Just ask and we'll find the perfect thing for you!
*Most of our materials come from Europe as they provide high-quality products!
All our prices are quoted on site as no two services are the exact same.
Save yourself money in the future and a get a spare key cut with Shoe Sheriff.
If you have a favourite bag or leather wallet that is starting to wear and tear, don't fret!